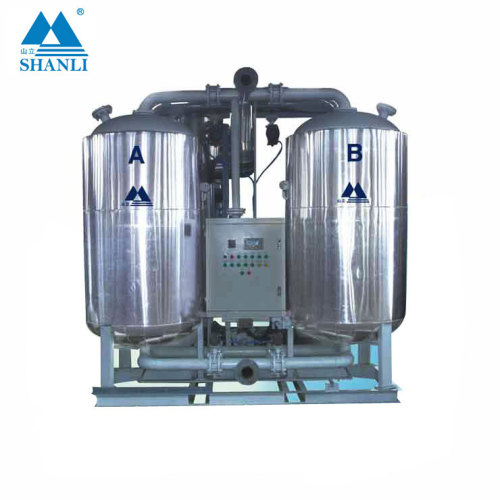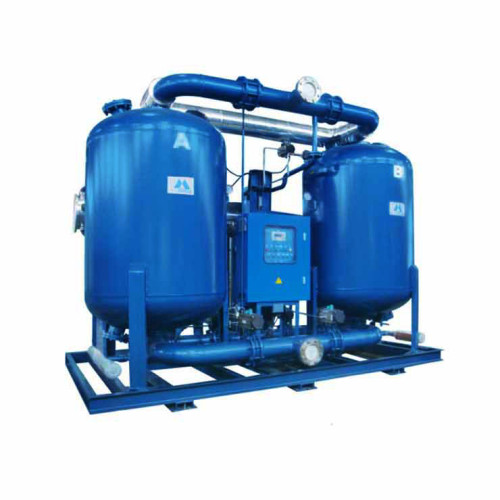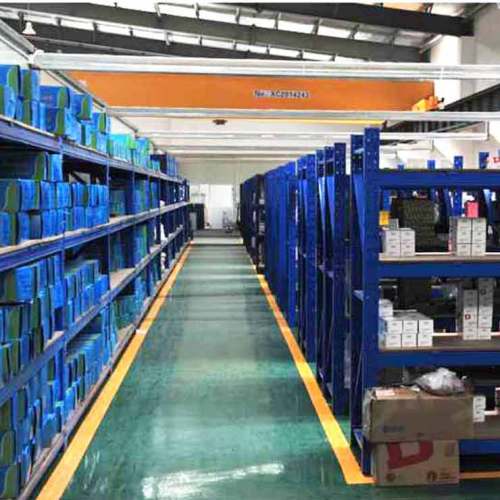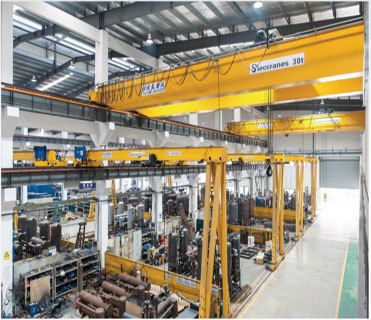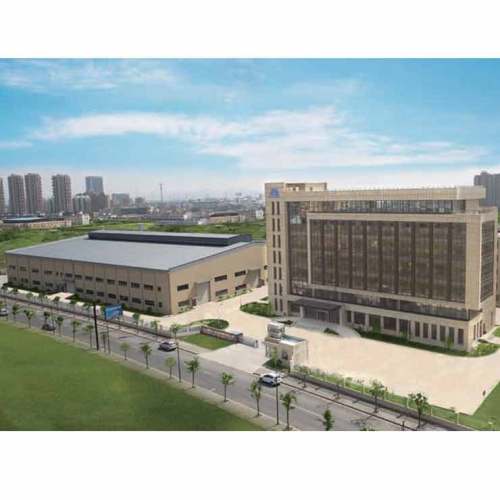 Blower purge adsorption air dryer best selling desiccant adsorption air dryer for medical use
Item specifics
Air inlet temperature

5-45°C
Air inlet prseeure

0.6-1.0MPa
Air consumption

0
Pressure dew point

-40°C (standard type)
Inlet oil content

<=0.1PPM
Pressure loss

≤3% of inlet pressure
Place of origin

Hangzhou, China
Certification

CE CCC ISO9001
Power

PLC control
Color

Depend on your requirement
Description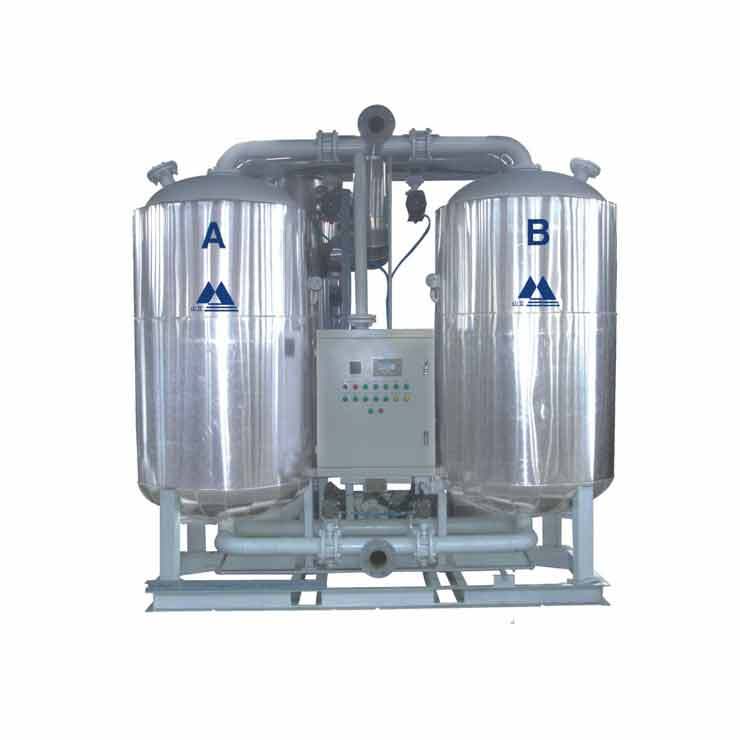 Features
●High efficient and energy saving;

●Lower dew point;
●Less gas consumption;
●Less pressure loss;
●Quality switch valves with high stable and reliable;
●Special air diffusion & automatic regeneration to extend desiccant life time;
●Highly reliable programmable logic control (PLC);
●Three-stage drainage features.
Working Principle
For added energy savings, it uses a high efficiency blower to take in ambient air required during the heat regeneration cycle to desorb moisture from the desiccant, no compressed air is used during this phase.
Dry compressed air is used during the dry air cooling regeneration period for reduced heat and dew point spike at tower switchover. This amounts to an average process air use of 3% of the rated capacity of the dryer.
Technical Specification of Zero Purge Consumption Type

Model
Air Capacity
Connection Diameter
Heater Power
Blower Power
Blower Fan
Desiccant Weight
Equipment Weight
Device Size
(Mm3/min)
cfm
(

KW

)

(

KW

)

(Nm/min)
(kg)
(kg)

(

mm

)

SDXG-10I
10.9
384
DN50
8
1.3
2.4
311
1300
1850×950×2400
SDXG-15I
16
564
DN65
10
1.3
2.4
486
1550
1950×1000×2440
SDXG-20I
22
775
DN65
12
1.75
3.6
606
2000
2110×1100×2470
SDXG-25I
26.8
945
DN80
15
1.75
3.6
716
2200
2200×1200×2510
SDXG-30I
32
1128
DN80
18
2.2
5.2
860
2350
2200×1300×2510
SDXG-40I
43.5
1533
DN100
22
2.2
5.2
1158
2900
2400×1500×2520
SDXG-50I
53
1868
DN100
27
5.5
7.8
1520
3450
2750×1550×2850
SDXG-60I
67
2361
DN125
36
5.5
9.2
1710
3900
2750×1650×2850

SDXG-80I

90

3172

DN125

42

7.5

9.6

2660

5500

3450×2000×3100

SDXG-100I
110
3877
DN150
54
13
14.2
3220
6000
3600×2150×3200
SDXG-120I
130
4582
DN150
72
13
14.2
3842
6900
3900×2250×3400
SDXG-150I
160
5639
DN200
84
13
19
5288
9500
4300×2400×3500
SDXG-200I
210
7402
DN200
96
20
32
7008
14500
4800×2600×3850

......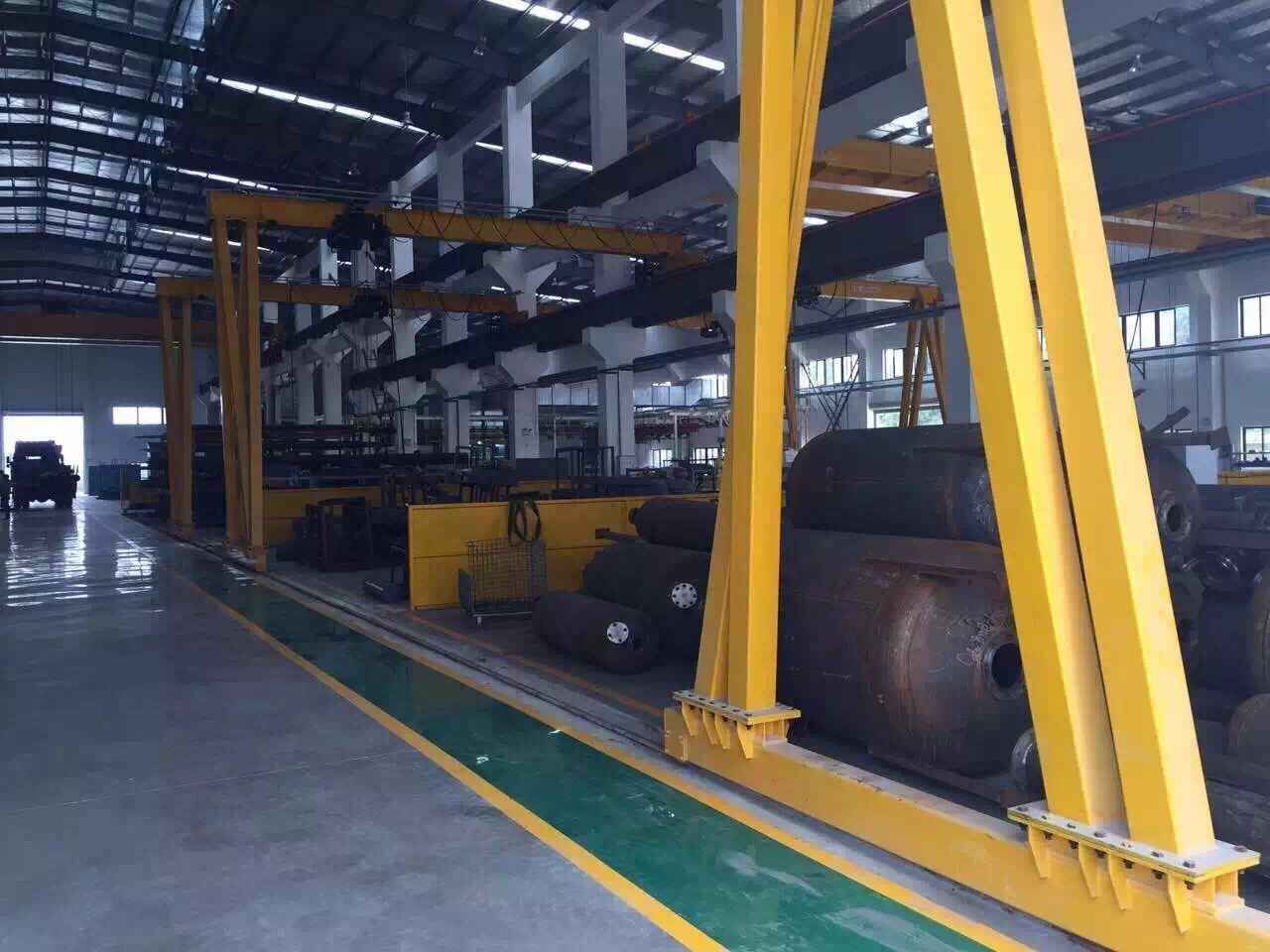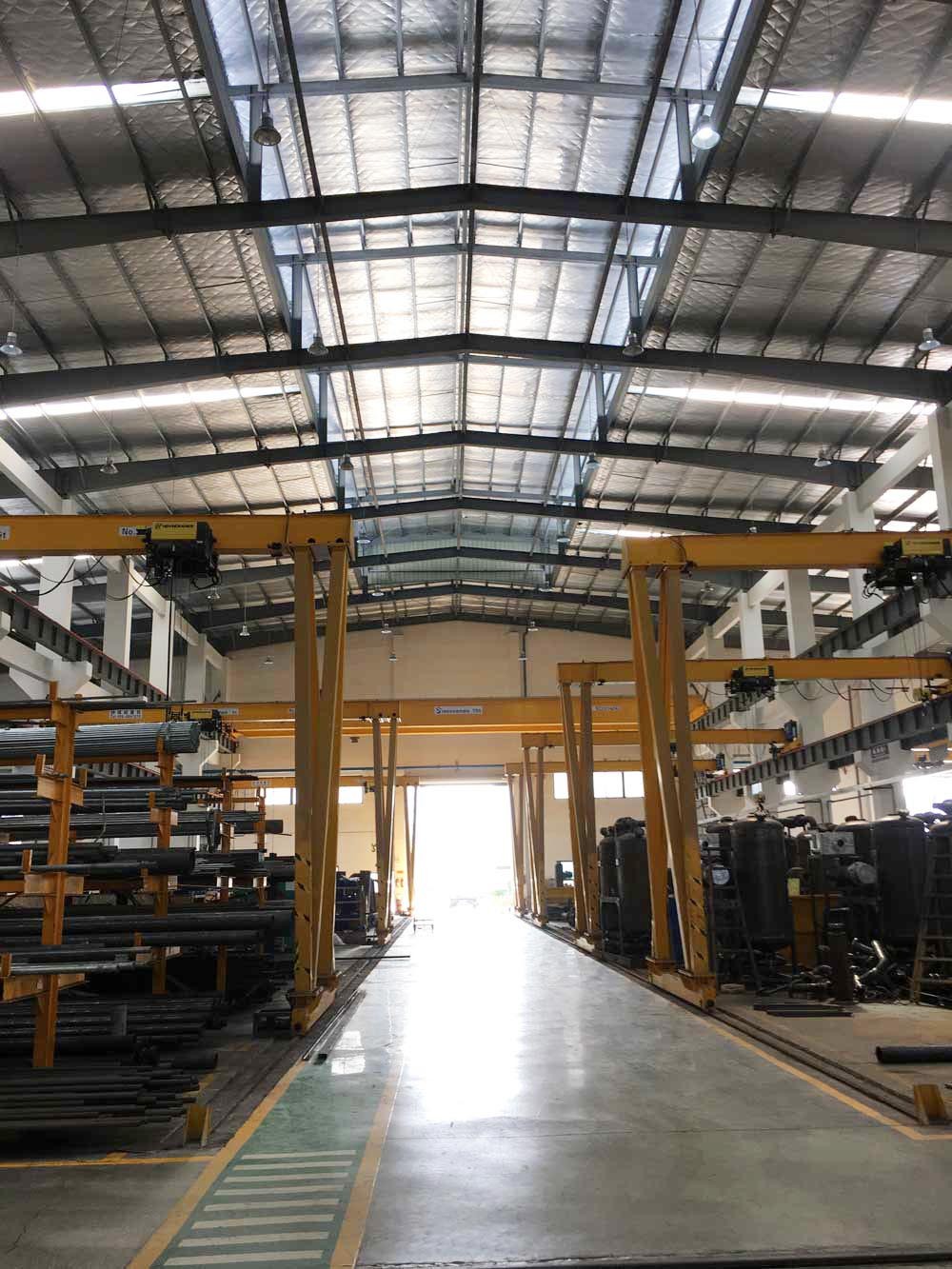 Features
1.Air dryer gas liquid separator uses a three-stage separation: direct collision separation high speed centrifugal
separation stainless steel wire mesh demister separator.
2.Domestic evaporator welding is basically using copper pipe welding, distribution pipe and collecting pipe
welding contact surface is small, poor welding strength and easily lead to false welding. We use the domestic
latest pull whole process, a great increase in the copper welding surface. It resolves the evaporator leakage
problem in present market basically.
3.The new designed air dryer uses stainless steel triple plate or alloy aluminum plate to replace the traditional
carbon steel material, avoid the secondary pollution problems from carbon steel corrosion and reduce the risk of
leakage. Greatly enhance the product performance, reduce the size of equipment, but also bring visual aesthetics
to the customer.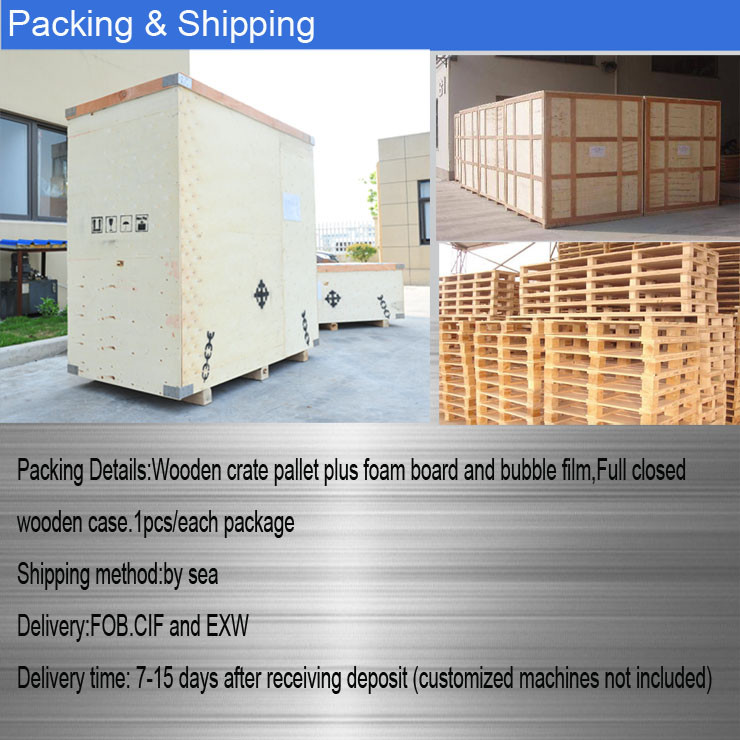 1. The gross (i.e. the weight of the product and packaging - that is, the total weight), tare (i.e. the weight of the packaging without any contents) and net (i.e. the weight of the product only) weights of the carg;
2. The nature, quality and specifications of the product being shipped;
3. The type of package (such as pallet, box, crate, drum, carton, etc.);
4. The measurements/dimensions of each package;
5. The number of pallets/boxes/crates/drums, etc.;
6. The contents of each pallet or box (or other container).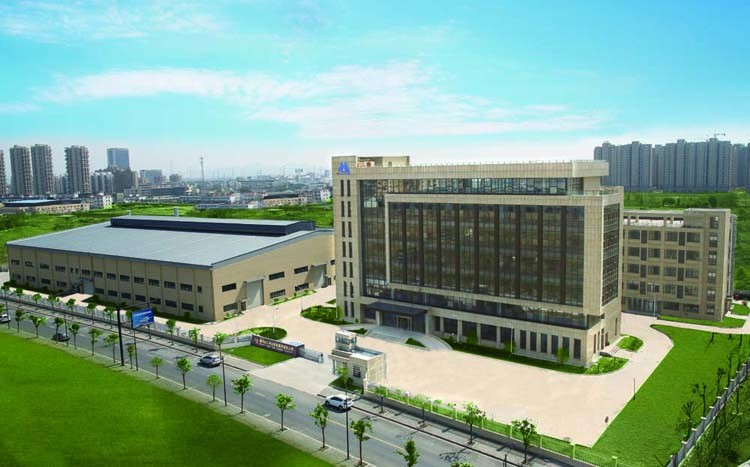 Company Profile
Shanli is a CE and ISO 9001:2008 certificated leading air dryer manufacture in China with more than 20 year experience
with the most 26 patents.Shanli has been the supporting supplier for Atlas,Boge and Ingersoll Rand.We are already
make export to 20 different countries and worldwide as active,
mainly Middle East and Europe.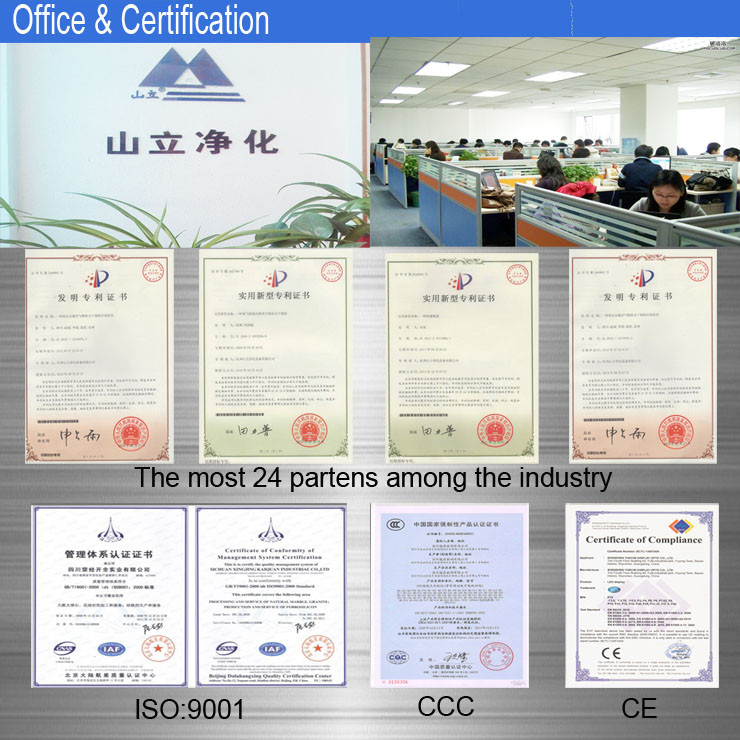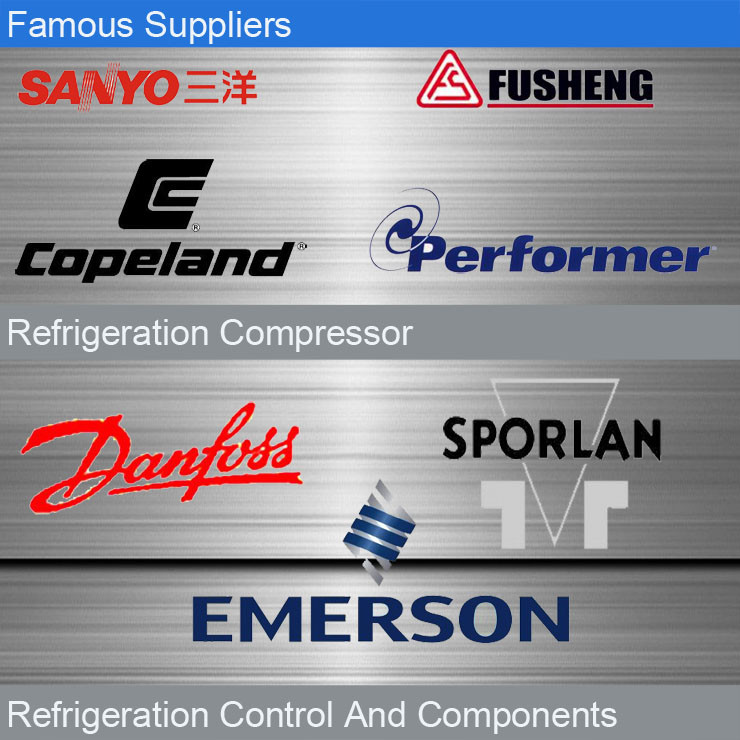 Shanli has a widely product line:
Refrigerator Compressed Air Dryer
Air cooled Refrigerator air dryer,water cooled Refrigerator air dryer,normal temperature Refrigerator air
dryer and high temperatuer Refrigerator air dryer.
Adsorbent Air Dryer
Shanli provide Heatless Adsorbent air dryer,heated Adsorbent air dryer,Heat of Compression Adsorbent air dryer
and Blower Purge Adsorbent air dryer.
Energy saving Products
It includes Zero purge Heat of Compression Adsorbent air dryer,Zero purge Blower Purge Adsorbent air dryer and
Combined air dryer
Other Products
This series include Pre-cooler, Industry chiller, Heat recovery unit, compressed air filter for air dryer and air filter element.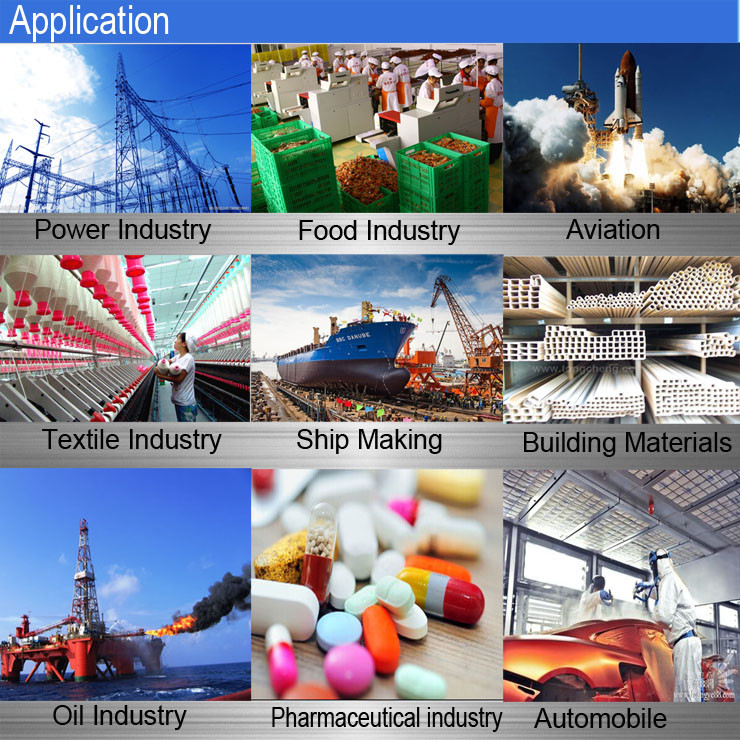 Contacts
---
Hangzhou Shanli Purify Equipment Corp.
Add: No.8,Liangzhan Road, Renhe Street,Hangzhou, 311107, China
Tel:86-571-86392999
Fax:86-571-86392998
Email: shanli@shanlipurify.com
Website: www.shanlidryer.com