product name
Professional factory made Air-cooled  refrigerated air dryer SLAD-1NF

specification

Air Cooled Refrigerated Air Dryer
Model
 
Capacity
Voltage
  
Fan 
Power
Pipe 
Diameter
N.W
Length
Width
Height
(l/s)
(Nm3/min)
(Nm3/h)
(cfm)
(V)
(W)
(Kg)
(mm)
(mm)
(mm)
SLAD-0.5NF
11 
0.65
39
23 
220
1x50
G1"
45
640
450
650
SLAD-1NF
20 
1.2
72
42 
220
1x50
G1"
70
700
470
670
SLAD-2NF
42 
2.5
150
107 
220
1x100
G1"
110
700
570
749
SLAD-3NF
60 
3.6
216
127 
220
1x135
G1"
130
750
570
750
SLAD-4.5NF
83 
5
300
177 
220
1x230
G1 1/2"
150
920
640
759
SLAD-6NF
113 
6.8
408
240 
220
2x135
G1 1/2"
160
1050
640
762
SLAD-8NF
142 
8.5
510
300 
220
2x135
G2"
200
980
750
1238
SLAD-10NF
182 
10.9
654
385 
380
2x190
G2"
250
1090
770
1238
SLAD-12NF
213 
12.8
768
452 
380
2x190
G2"
250
1090
770
1238
SLAD-15NF
267 
16
960
565 
380
2x190
DN65
310
1460
750
1604
SLAD-20NF
367 
22
1320
777 
380
2x230
DN65
410
1670
800
1623
SLAD-25NF
447 
26.8
1608
947 
380
2x230
DN80
540
1820
800
1673
SLAD-30NF
533 
32
1920
1131 
380
2x420
DN80
640
1900
860
1855
SLAD-40NF
725 
43.5
2610
1537 
380
3x230
DN100
740
2200
930
1920
SLAD-50NF
883 
53
3180
1873 
380
3x420
DN100
880
2450
900
2090
SLAD-60NF
1117 
67
4020
2368 
380
4x420
DN125
1010
2140
1450
1767
SLAD-80NF
1500 
90
5400
3180 
380
4x550
DN125
1300
2070
1600
1986
SLAD-100NF
1833 
110
6600
3887 
380/3/50
6x550
DN150
2000
2700
1600
1996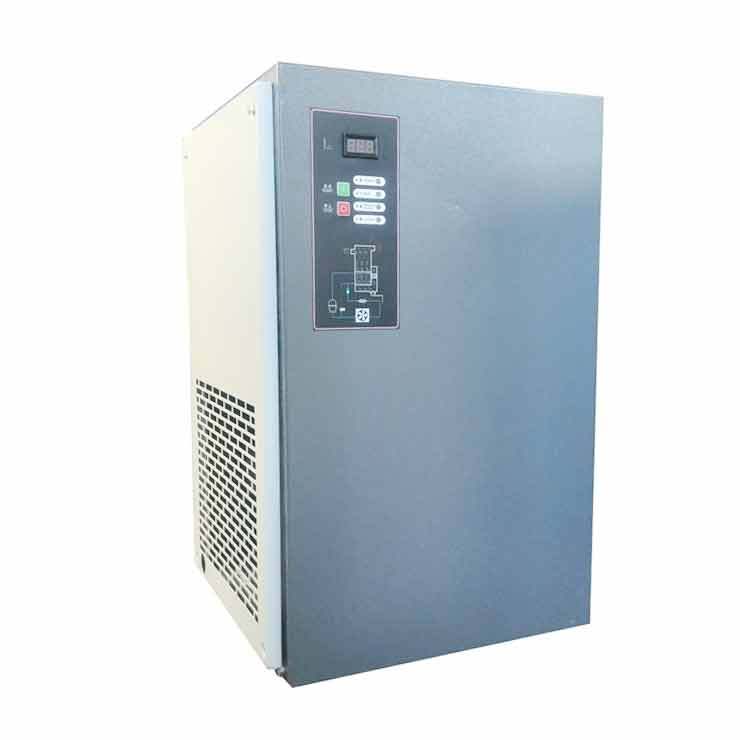 Product Applications
There are still some areas and applications where Shanli air dryers can be used, such as power construction, packing food, 
making ship, cleaning medical molding,removing EDM recast and discoloration, finishing and texturing injection mold cavities, 
cleaning orifices in turbine blades,engraving optical lenses,cleaning and preparation of semi-precious stones and jewelry, etc.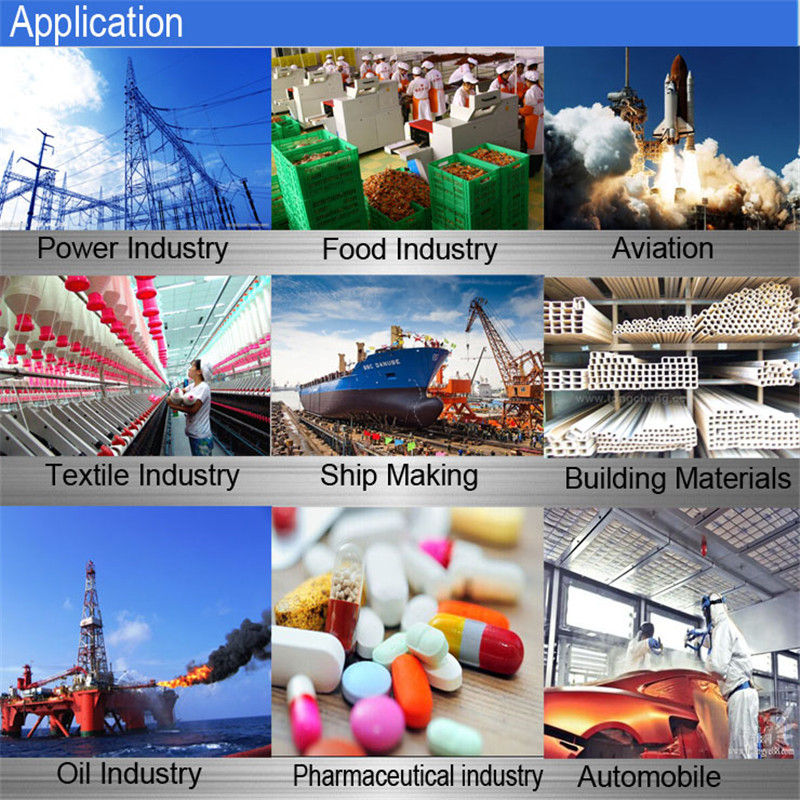 Product advantages

1.Air dryer gas liquid separator uses a three-stage separation: direct collision separation high speed centrifugal
separation stainless steel wire mesh demister separator. 
2.Domestic evaporator welding is basically using copper pipe welding, distribution pipe and collecting pipe
welding contact surface is small, poor welding strength and easily lead to false welding. We use the domestic
latest pull whole process, a great increase in the copper welding surface. It resolves the evaporator leakage
problem in present market basically. 
3.The new designed air dryer uses stainless steel triple plate or alloy aluminum plate to replace the traditional
carbon steel material, avoid the secondary pollution problems from carbon steel corrosion and reduce the risk of
leakage. Greatly enhance the product performance, reduce the size of equipment, but also bring visual aesthetics
to the customer.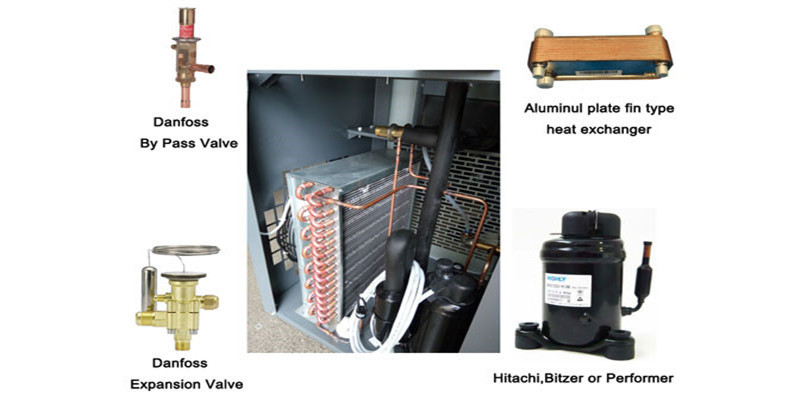 Package and Shipment
● Packing details: Wooden crate pallet plus foam board and bubble film, Full closed wooden case. 1pcs/each package 
   (for stationary desiccant air dryer)
● Transportations: sea transport,  rail transport, air transport, road transport, LCL/ FCL container transport  or as requested
● Trade terms: FOB, CFR, CIF and EXW, DDP, etc.
● Delivery time: in 20 days after receiving deposit (customized machines not included)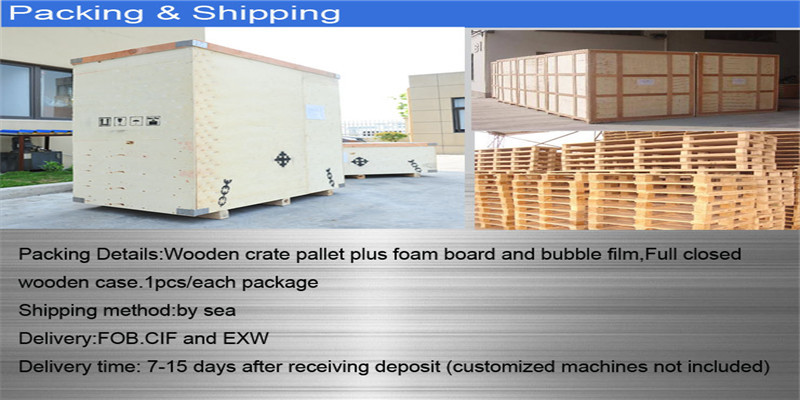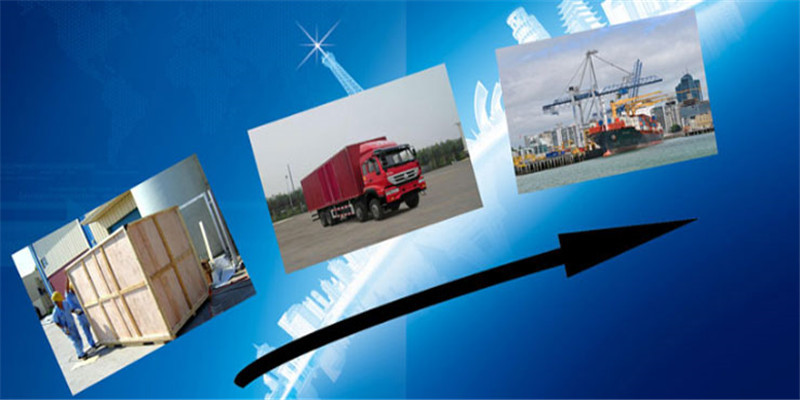 company information

Hangzhou Shanli Purify Equipment Corporation is an enterprise specialized in design, development
and production of compressed air dryers, filters and other purification equipments. Our company has a workshop of 
30, 000 square meters and more than 300 staff. Shanli has become one of the largest refrigerated air dryer manufacturers
in the Chinese purification industry with the top sales turnover. Our self-design and self-made equipment is compatible with many
famous brands of air compressor to efficiently remove water, oil and dustfrom compressed air.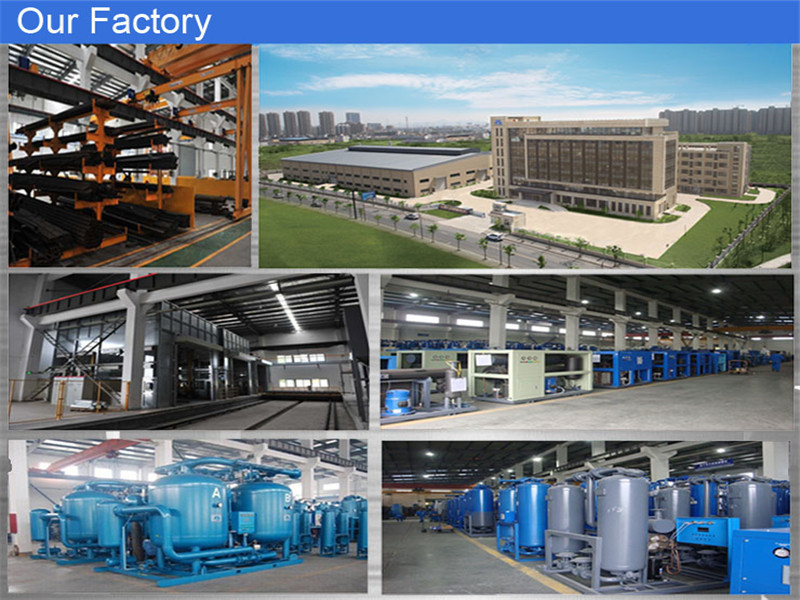 Our self-design and self-made equipment is compatible with many famous brands of air compressor to efficiently remove water, 
oil and dust from compressed air. On basis of IS0 9001 certification standard, our design, production,
 test and services of the machine are all well- managed and strictly controlled since year 2001.